Challenges & Opportunities
While the hype surrounding NFTs has dissipated, NFTs have opened the door to entirely new forms of art that are now being collected. Film clips, animations, 3D renders, and more are being displayed as NFTs on digital frames in collectors' homes. Artists are collaborating with AIs, and using new tools to make generative art. Artists, Galleries, Museums, and Auction Houses are exhibiting artworks in virtual galleries, online exhibitions, and other spaces in the metaverse.
And now, NFTs are being combined with physical fine art, because the web3 and blockchain technologies behind it are creating new opportunities and solving existing challenges. New words and phrases, like "Phygital" and "Physical NFT", are just beginning to spread.
ArtAreas.io is a leader in creating Physical NFTs for art aficionados who create, collect, or display art; our physical NFTs (pNFTs) link real world fine art to digital information & virtual experiences, but unlike QR codes or other solutions, our pNFTs cryptographically connect and provide automated verification of authenticity between the object and the NFT.
Provenance
Today, provenance can be lost or damaged, origins may be unknown, and authenticity may be questionable. Blockchain enables provenance to have distributed storage that's publicly accessible, where the information is immutable and can't be lost or changed, and it's source is verifiable and readily authenticated.
Virtual Galleries
Physical NFTs allow real world art to be authentically represented digitally, in virtual galleries and within the metaverse. They can allow easy access from any physical piece in a collection to virtual gallery spaces that display other works digitally, even if the objects are separated by time or space.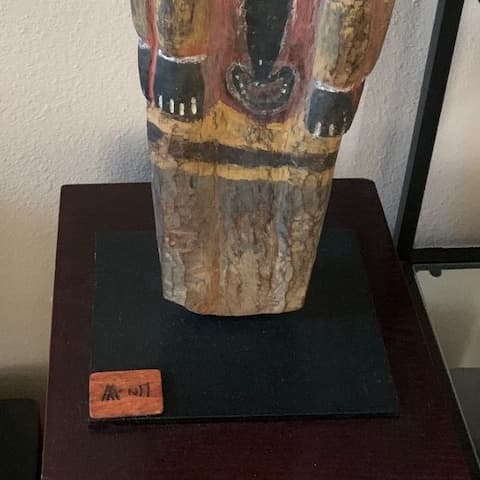 Authenticity
Unlike QR codes or other physical NFTs, ArtAreas.io's patent pending (#63295918 & E20222GH03212107) connections between our physical NFTs (cryptographically linked NFC tags), and the blockchain NFT storing provenance and other information on an object, have multiple mechanisms including a registry which is automatically checked to verify a source, lookups to the blockchain to ensure the NFT comes from that source, and encrypted universal ID data in both the tag and the NFT that tie the pair together ensuring authenticity.
Community
Physical NFTs can connect owners of art with Artists, Galleries, other Collectors, Museums, and those who share their interests and passion for the arts, by providing access to spaces like Spatial.io virtual galleries, discord servers, and areas in the metaverse where people can interact.
NFT Minting &
Virtual Gallery Services
Let us help you create NFTs for your physical fine art to display objects online in your own virtual art gallery.